Breastfeeding with Confidence: Getting Ready Prenatally
Do you want to learn more about breastfeeding?
Are you nervous it might not work out? Nervous about pain? Concerned about milk supply?
Do you want to set yourself up for success?


If so, this course is for you.
Animated image, no audio.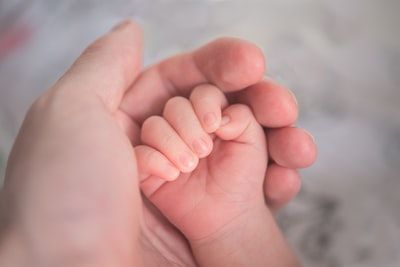 Breastfeeding series
Who is it for?
This course is:
Perfect for new mothers who want to breastfeed.
Great for parents who are unsure how to feed their baby and want to learn, and for those who want to make an informed decision about infant feeding.
Valuable for mothers who already have a baby and want to learn more about breastfeeding for this baby or have a refresher.
Excellent for your partner or closest supporter.
It is convenient. You can take this at your leisure, from your couch, and in the comfort of your home. If you are a busy pregnant person, you may not want another commitment on your calender. And if you like to take in information at your own pace, this Prenatal Breastfeeding Course is for you.
This course is not for you if you do not like online courses, though if you only cover some of the material, you will still benefit.
Dodge being overwhelmed and disheartened. Be ready. Be confident.
The course creator and presenter is Sonya Boersma, a Master of Science educated Registered Nurse, and International Board Certified Lactation Consultant. She has over 25 years of experience helping new parents transition to parenthood as a prenatal teacher, birth doula, public health nurse, and in independent practice. In addition, she has facilitated many workshops teaching health care professionals how to provide evidence-based infant feeding care to their patients.
Topics include:
The importance of breastfeeding for baby, for mom, and for the environment.
Learning techniques such as latch basics, breastfeeding positions, skin-to-skin, hand expression, and reverse pressure softening.
Getting off to a strong start, which in part includes what to expect in the first few days and mastering your milk supply.
Topics that you don't usually learn in prenatal.
These are presented in 16 handy videos to view at your own pace.
Bonuses:
You will receive a handout with practical resource AND a breastfeeding plan template.
Videos from Facebook Live on:
- How Partners Can Support Breastfeeding
- Tummy Time is Essential
- Pumping Tips
- How to Bottle Feed
- Formula Types, Supplies, & Water
- Formula, How to Prepare
Access is unlimited for six months!
Prepare now to be confident!
Meet the instructor
Sonya Boersma
Position:

International Board Certified Lactation Consultant, BN, MSCN, RN

Experiece:

25+ years

Email:
Sonya has an eclectic resume focused on mothers and infants. This has ranged with directly working with parents such as teaching prenatal, providing labour support as a doula, nursing in the Yukon including labour and delivery, nursing at Ottawa Public Health, starting and coordinating a breastfeeding peer support program, opening and running a breastfeeding drop-in clinic, and lactation consulting in independent practice.

It also includes many knowledge translation activities for health care professionals such as research and writing, developing and facilitating professional workshops, initiating new projects, coaching health care organizations, and leading collaborative teams. She has also enjoyed many opportunities as both a conference and webinar speaker. While earning her Master of Science in Nursing she led a hand expression Quality Improvement Project at a large multi-site teaching hospital.

Sonya is honoured to have worked with so many new parents as well as health care professionals. She continues to be fascinated by human lactation and finding ways to support evidence-based care. Her focus now is working with lovely new parents.

We shouldn't miss that she is also the proud mama of three beautiful, previously breastfed, young men.
Created with